5 books to get the millionaire mindset
|
People often ask me how to get started in entrepreneurship both online and offline. My response is always that you have to get your mind right first. You have to be mentally prepared to take the necessary steps to financial freedom. Instead of trying to show you how to get in this mindset I will give you a list of five of my favourite books to read that will certainly motivate you at the very least and if you are intuitive enough give you excellent ideas on how to get started.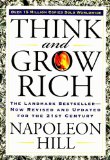 Think And Grow Rich is hands down the best selling success book of all time! If you have read any other success books you would realise that a lot of  their suggestions stem from this book right here. The original Think and Grow Rich was published  back in 1937. Napoleon Hill uses examples that include the pioneers that can account for much of what we experience today.
These include Andrew Carnegie, Thomas Edison, Henry Ford, and other millionaires of his generation to illustrate his principles. It is an excellent read and I highly recommend it to everyone starting out.
The concepts are sound and practised greatly by many people today to attain the mindset that leads to wealth.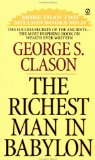 The Richest Man in Babylon comes in second IMHO to the book above. It is another classic amongst the success and wealth genre of books. It was written back in the 1920's and is based on the practices of the Richest Man in Babylon, a thriving city dated back to biblical times.
This celebrated bestseller offers an understanding of-and a solution to-personal money problems.This is the original classic that reveals the secrets to acquiring money, keeping money, and making money earn even more money. Simply put: the original money-management favorite is back!
The quote above by the publisher says it all it's a short read and definitely one for reference if you ever find yourself off track the lessons in this book will keep you on course.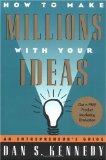 Alright let's get a little closer to the present. How to Make Millions with Your Ideas: An Entrepreneurs Guide is by the genius marketer Dan Kennedy famously known amongst other things for his serious of NO B.S books about everything from time management to sales success. A lot of my friends complain about having all these ideas but not knowing where to take it from there. Well Dan let's you know where to go and how far you can go and how many different ways you can get there. This book offers case studies from every spectrum of the business world including Dominos pizza.
I always look back at this book whenever I find myself stuck and can't get my current idea to go any further. A quick flip through the pages and I'm loaded with a brand new perspective! Take a read and let me know what you think. I guarantee it's a keeper!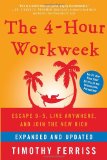 By far one of my most favourite books recently read is The 4-Hour Workweek by Tim Ferris. What a guy! Tim takes you on a journey in this book into the world of the New Rich. In this world you escape the 9-5, live anywhere, work less, make a lot more money and live like a millionaire.
Many of his case studies are his own experiences and in this new expanded version you learn of stories from people who have followed Tim's principles and succeeded. If you're still not sold feel free to check out Tim's blog jam packed with up to date information on living the New Rich life.
What would be better than working just 4 hours a week and making more than most do working for 40!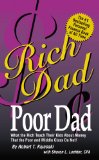 Lastly we have what some people also consider to be a classic, Rich Dad Poor Dad. Robert Kiyosaki goes into a journey of his child hood where he had what he calls two dads, a Rich Dad and a Poor Dad. He compares greatly what he was taught by his Rich Dad with what he was taught by his Poor Dad.
The comparison gives us insight into the mind of the rich and illustrates greatly how because of this mindset the rich are able to stay that way. At the same time it shows us why the mindset of the poor is a major hindrance to them attaining wealth for themselves.
Take a read and learn what the rich teach their kids that the poor and middle class do not!
I hope you find these books useful to you, let me know how it goes and do enjoy. If any readers have any other book suggestions feel free to leave them in the comments I love getting new insights.